High Summer at Bleet Cottage
July 24. 2019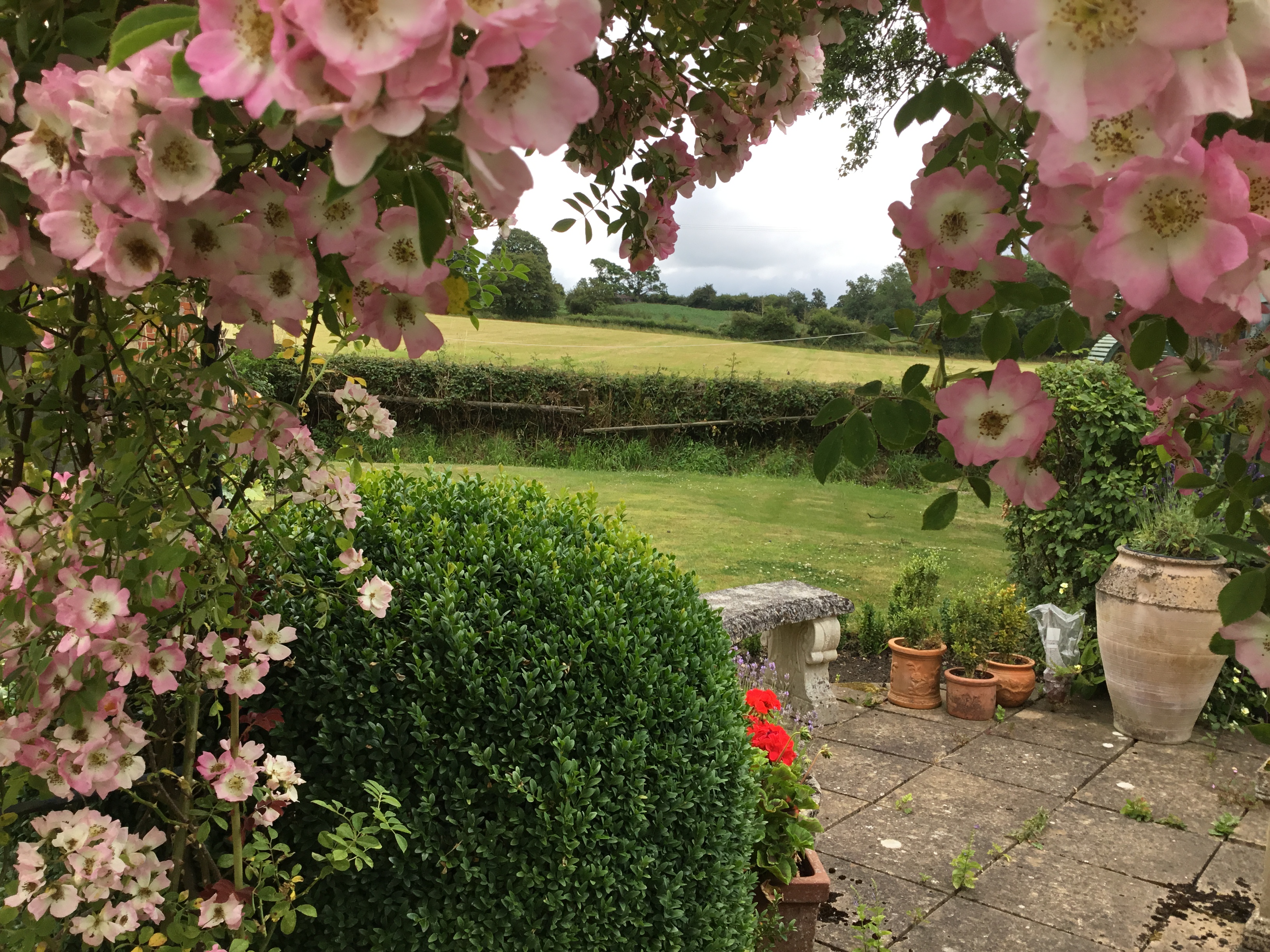 Summer is here and the wildlife abounds....wild rabbits, deer with their young, birds of all kinds.  Our drive looks very full of growth with the last remains of cow parsley (I recently found this is related to the carrot and is edible).  It will soon need to be cut down.
The Woodpecker is looking particularly fine with his yellow collar.  We didn't having any birds nesting in the Dovecotes this year, sadly.
Sitting in the garden is a particular treat and our guests are enjoying being able to have a cup of tea or a cold drink when they first arrive and settle in.
it would be nice to think we have a few more weeks of this weather to take us up to Autumn!